This 30 year old male patient of mine presented with this well defined hyperpigmented patch over the forehead and nose. The lesions started after taking metronidazole for dental infection. However the lesions progressed after stoping the drug. A faint hypopigmented border is visible even in this low resolution picture.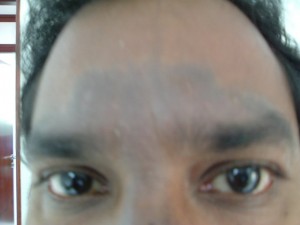 AI, machine learning & digital health consultant
at
SkinHelpDesk
Techie Dermatologist, Information Systems PhD, Supporter of Open-Source Software, Machine Learning and AI geek,loves cricket, Canadian wine and beer.
[Resume]
Latest posts by Bell Eapen (see all)