Rosacea is relatively common here! A very popular brand of condensed milk available here is often responsible for flushing and rosacea like skin changes on long term use. I have experienced the flushing after drinking this milk myself! Milk is as harmful as alcohol here.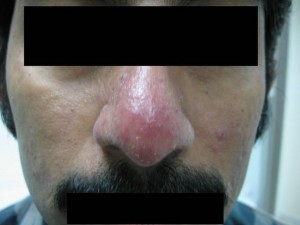 AI, machine learning & digital health consultant
at
SkinHelpDesk
Techie Dermatologist, Information Systems PhD, Supporter of Open-Source Software, Machine Learning and AI geek,loves cricket, Canadian wine and beer.
[Resume]
Latest posts by Bell Eapen (see all)