A young man in his late twenties came to me for the treatment of his hand dermatitis. He said he also had some penile lesions which is present since childhood and it bleeds on scratching sometimes. He said his father and his grandfather had similar lesions! What is your diagnosis?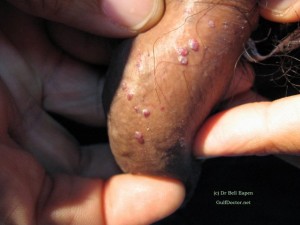 My diagnosis:
AI, machine learning & digital health consultant
at
SkinHelpDesk
Techie Dermatologist, Information Systems PhD, Supporter of Open-Source Software, Machine Learning and AI geek,loves cricket, Canadian wine and beer.
[Resume]
Latest posts by Bell Eapen (see all)