Geographic tongue is a relatively common benign condition which may cause significant psychological morbidity. Though often asymptomatic, some may complain of burning sensation or irritation with hot or spicy food as in this patient. He also had a median fissure which is a frequent association. He also gave history of recurrent oral ulcers.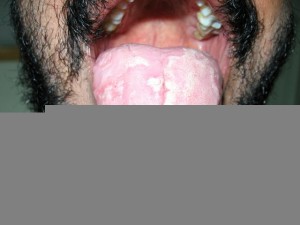 AI, machine learning & digital health consultant
at
SkinHelpDesk
Techie Dermatologist, Information Systems PhD, Supporter of Open-Source Software, Machine Learning and AI geek,loves cricket, Canadian wine and beer.
[Resume]
Latest posts by Bell Eapen (see all)