This patient came today with characteristic features of hair dye allergy but he insisted that he has been using the same brand for the last 14 years, but he purchased a new pack 1 week back. Hence I feel it is unlikely to be due to PPD but something else added to improve the product. Unfortulately we dont have patch test available.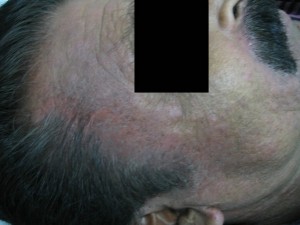 AI, machine learning & digital health consultant
at
SkinHelpDesk
Techie Dermatologist, Information Systems PhD, Supporter of Open-Source Software, Machine Learning and AI geek,loves cricket, Canadian wine and beer.
[Resume]
Latest posts by Bell Eapen (see all)