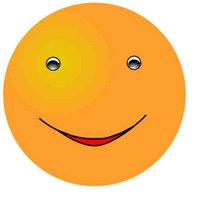 This week I was busy with my MOH interview. Hence I dont have any nice case to post. So I thought I will write about how I missed a classical SCLE case in Glasgow for my Dip Derm exam in October 2005.

The mcq exam was on Oct 5 in Glasgow and it was OK for me. I went for the exam with my wife and it was a sort of vacation trip for us. The clinical exam was in Edinburgh on Oct 6.

4 clinical cases were there and the first three went on well. Hence I was partly relaxed when I went for the final case. The fourth patient was a middle aged lady with annular lesions over the upper back and chest. They asked me to take the history. The differentials I had in mind at that moment were disseminated granuloma annulare and extensive tinea corporis. When I started giving my diagnosis I could see that my examiners were not at all impressed. Then finally they asked me to describe the lesions. I started – Annular lesions with minimal itching over covered areas of chest and back. I saw a peculiar expression on my examiners face. One examiner asked me. In your country these are covered areas? Suddenly I knew what I was dealing with and I understood why they were not happy with my history taking. I used to elicit good history from lupus patients during my post graduate days which my professor used to appreciate. Unfortunately I could not use the same skills in this exam.

Though not an excuse for missing such a classical case of SCLE, I think the question of exposed areas is still pertinent. Indian females usually clad in a six meter long fabric called saree. Because of the peculiar way of wearing this outfit the exposed areas in a typical south Indian female are neck and left flank and not chest and upper back.

Incidentally I have published an article on dermatosis in Indian females wearing saree.
Latest posts by Bell Eapen
(see all)