A 36 year old male patient with these unilateral follicular lesions of 4 months duration over the shin. What is your diagnosis?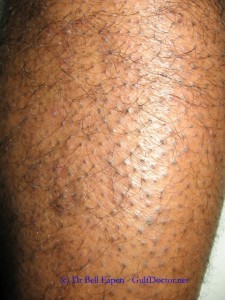 Looking for follicular lesions in dermatology. Try the search on DermKnowledgeBASE.!!!!!!
AI, machine learning & digital health consultant
at
SkinHelpDesk
Techie Dermatologist, Information Systems PhD, Supporter of Open-Source Software, Machine Learning and AI geek,loves cricket, Canadian wine and beer.
[Resume]
Latest posts by Bell Eapen (see all)