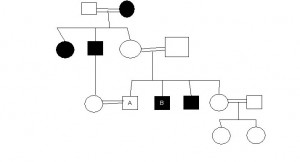 Today an old patient of mine came with his brother who had severe palmo plantar keratoderma since childhood which worsened after coming to Gulf. The most striking feature was the transgrediens. They said several members of their family have this problem.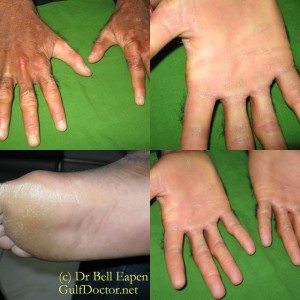 With my broken Hindi, I managed to elicit sufficient history to draw a crude pedigree chart. Based on the livid transgrediens, I came to a diagnosis of Progressive PPK (Greither disease or PPK of Sybert). I started him on 50% urea and 0.05% tretinoin. Before leaving my old patient (
A
in the chart) asked me about the chances of this condition developing in his children. What is your answer?
Latest posts by Bell Eapen
(see all)