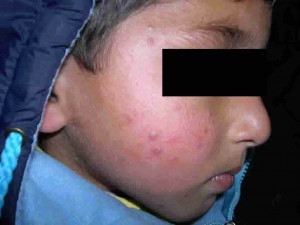 This 4-year-old boy had a recurrent vesicular eruption on the sun exposed areas for three years. The eruption would heal with varioliform scarring. The boy's father and one of the siblings had similar problem since early childhood. What would be the ddx?
AI, machine learning & digital health consultant
at
SkinHelpDesk
Techie Dermatologist, Information Systems PhD, Supporter of Open-Source Software, Machine Learning and AI geek,loves cricket, Canadian wine and beer.
[Resume]
Latest posts by Bell Eapen (see all)