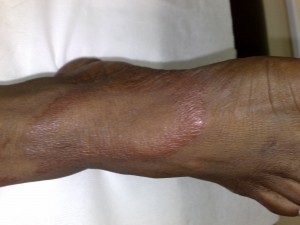 First Hansen's I have seen after coming here. The treatment was hindered by the non availability of Dapsone and clofazamine. With the emergence of latest bactericidal drugs it is not much of a problem any more.
AI, machine learning & digital health consultant
at
SkinHelpDesk
Techie Dermatologist, Information Systems PhD, Supporter of Open-Source Software, Machine Learning and AI geek,loves cricket, Canadian wine and beer.
[Resume]
Latest posts by Bell Eapen (see all)