I am finally concluding my discussion on
PRP
. So what is your verdict? Mine is below. But before you read the verdict, please read all the articles in this series
here
.
wound healing in Drosophila. Cropped (Photo credit: Wikipedia)
PRP is an old technology. Its new incarnation is not drastically different from its former self. There is clinical proof for its usefulness in wound healing. However whether it can improve your looks remains to be seen. Many of the growth factors apparently present in higher concentration have diametrically opposite effects. Besides few of them like VEGF and IGF are known to contribute to not-so-pleasant cutaneous effects. I give only 2 peels for Platelet-rich plasma (PRP) in cosmetic dermatology.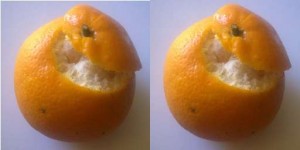 My Rating: 2 peels
What is peel score?

What is your rating?

BTW you may be wondering what a PeelScore is. Please read two of these posts on my personal blog that are not really personal. The first one is on peel score and the second is on medical shave!
Latest posts by Bell Eapen
(see all)