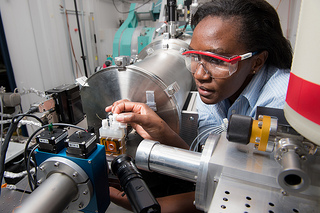 I still remember seeing a device displaying a controlled explosion inside a chamber magically producing nanoparticles from any cream or lotion that you introduce into the chamber. It was a "back to the future" moment for me! The demonstrator (with a remarkable resemblance to Einstein) almost claimed that he has a technology for controlled atomic fission. Now I even believe cosmetic dermatology is the answer to the world's energy crisis!
On a serious note, In this short but information rich article titled  "Aging in a polluted world", [1] Dr Zoe Diana Draelos, the editor of journal of cosmetic dermatology proposes her views on the menace of pollution. She warns about the potential problems of the "real nanoparticle". Many of the "ageing gracefully" proponents may not quite like her closing remarks:
 "No diet or cosmetic cream can quench the reactive oxygen species created by nanoparticle pollution. Perhaps the answer to aging gracefully is too simple. Life in a healthy rural environment with clean air may be the solution to longevity."
She also refers to articles by Vierkotter and Krutmann about the link between polycyclic aryl hydrocarbons from soot nanoparticles causing forehead and cheek pigmentation. Do you believe this could be an etiological factor for the elusive south asian pattern of forehead pigmentation?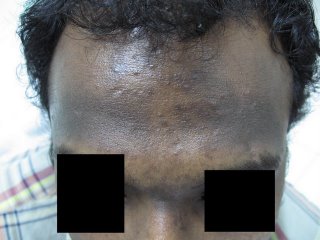 BTW Does anyone among us actually look like Einstein 🙂  ?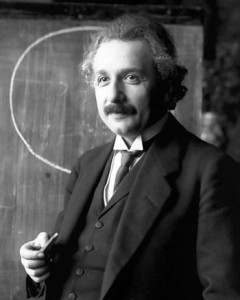 Albert Einstein during a lecture in Vienna in 1921 (Photo credit: Wikipedia)
Reference:
1. Draelos, Zoe Diana. "Aging in a polluted world." Journal of cosmetic dermatology 13.2 (2014): 85-85.
Latest posts by Bell Eapen
(see all)