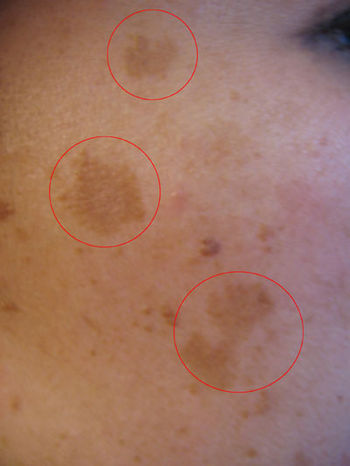 One of my friends asked for a review of this article [1] (Link to full text below) and our experience on oral tranexamic acid for the treatment of Melasma.
I don't have personal experience using oral tranexamic acid, an antifibrinolytic hemostatic agent with alleged activity as a melanin synthesis inhibitor. Do I think whether this study provides a proof for this activity that was suggested way back in 1979? Not really!
We discussed the methodological challenges in cosmetic dermatology research before and I don't believe that an RCT should be the gold standard in cosmetic dermatology. But unfortunately, if you set out to prove something in cosmetic dermatology, you invariably can if you use subjective assessments without blinding! When your eyes are not blinded, the random number generator does not do justice in allocation either with a substantial difference in epidermal type of melasma in both groups, enough in my opinion for the demonstrated effect size.
Digital photographs are your best weapon to prove your point. The photograph in the article will probably give you hopes of the miraculous melasma eraser. But you can easily see the difference in white balance between the before and after pictures by looking at the shadow below the nose.
Recurrence is the biggest limitation in melasma management. A statistical quirk has been inappropriately exploited to allude to a sustainable solution without real evidence. The study provides ample proof for the authors conviction in the agent, but not for its actual effect on melasma. Go ahead and try it if you are adventurous. I shall stick to my trusted treatment; PhotoShop 🙂
Ref:
1. Karn, D et al. "Oral tranexamic acid for the treatment of melasma." Kathmandu Univ Med J 10.4 (2012): 40-43. [Full text]
Latest posts by Bell Eapen
(see all)