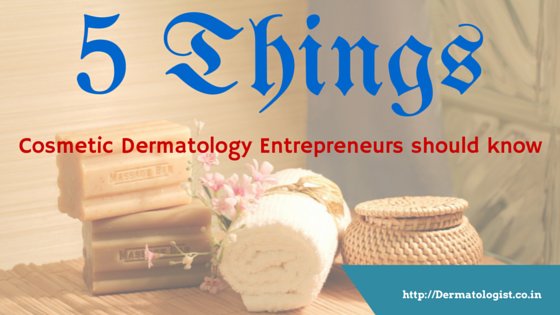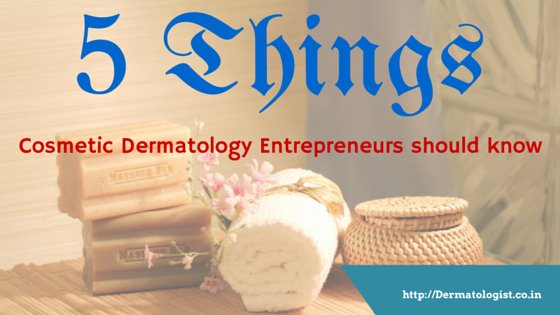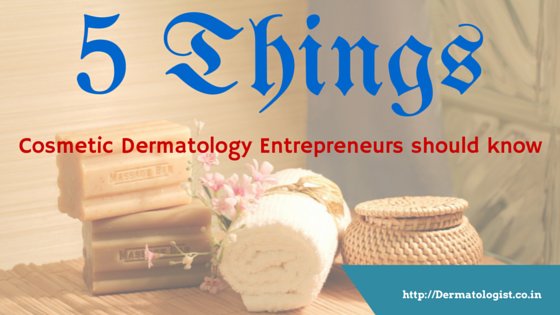 Cosmetic Dermatology, unlike most other medical specialties, is a consumer-centric business. This article is an attempt at elucidating the competition and business strategies in the cosmetic dermatology industry in India and Middle East. This article might be useful to the budding cosmetic dermatology entrepreneurs, cosmetic dermatology consumers and the business students in healthcare. I shall use the Porter five forces analysis:
Threat of new entrants
Threat of substitute products or services
Bargaining power of customers
Bargaining power of suppliers
Intensity of competitive rivalry
The threat of new entrants in Cosmetic Dermatology depends on two main factors. The licensing process and the initial investment. The licensing process for dermatologists has never been an issue in India. But It was a huge barrier in most parts of Middle East. However, the regulatory bottlenecks are changing fast. The recent socio-political changes in the Middle East may also have a significant effect on this. We can expect an increase in the number of practicing dermatologists in the Middle East in the short to medium term.
There has been no disruptive innovation in the cosmetic devices industry comparable to Botulinum toxin and dermal fillers. The competition is increasing in the machine manufacturing arena as well though it has not impacted the revenue stream of the manufacturers, because of the disproportionate rise in the number of dermatologists. Manufacturers have tried to compensate for the lack of innovation by introducing new machine models with minimal clinical impact (old wine in new bottle). The distributors have started offering devices on a rental basis. Rentals have significantly reduced the initial investment involved.
New entrants will lower the costs, at the same time add ease and convenience, without much impact on the quality. Consumers will, of course, welcome this though there may be a lag period before they realize that the quality is more or less same. Lower costs indeed mean lower profits. The oldies who have branched out are more vulnerable to the blow to their bottom line.
Cosmetic dermatology in these regions is experiencing the same shift seen in banking, retail and entertainment as new entrants whose core business resides outside of dermatology and even healthcare are emerging to capture more of the market. The dermatologist CEOs could look at some of these newbies with a wealth of experience in other sectors. If they are making some headway, don't hesitate to look for opportunities to partner.
A substitute service is a service from a competitor that offers similar benefits to the consumer as your service. According to Porter's five forces, the threat of substitutes shapes the competitive structure of an industry. The risk is high if the consumer switching costs are low and the competitor is cheaper with equal or superior quality.
Though the concept of switching cost is not applicable to cosmetic dermatology, brand loyalty is indeed an important factor. Brand loyalty has fallen dramatically over the years. Consumers who traditionally considered cosmetic dermatology, a clinical service, have started to regard it as a customer service. They have started to "shop around" for the best price. This changing trends in brand loyalty have resulted in small profit margins for the cosmetic dermatology tycoons.
The consumers are gradually becoming aware that there is no technological superiority for any cosmetic dermatology service vendors. Everybody has access to the same machines available in the market and because of the high turnover rate, the experience in any of the technologies remain more or less the same. Even the biggest service providers do not have any investment in technology research.
Many leading brands have tried to create pseudo-differentiators to compensate for a lack of technological differentiator. Pseudo-differentiators are established in two major ways: By claiming a methodological superiority ("We have a superior protocol") or by claiming a secret combination ("Use our products with our services"). Both claims are pushed to the masses with aggressive marketing through social media, print media, and TV. This has resulted in lots of confusion, and the ROI of aggressive marketing might diminish.
Another emerging threat is the online consultation services. Research show that patients are more likely to disclose personal information to virtual humans than to actual ones! It is because computers don't make judgments or look down on people the way another human might. This observation is right for cosmetic dermatology as well. Hence utilizing the online medium for effective one-to-one patient engagement may become a game changer.
In summary, investment in technological research or some form of collaboration with technology vendors to reduce the drawing board to bedside time may be essential to medium to large size cosmetic dermatology entrepreneurs. If you are a consumer, be on the lookout for good quality, yet cheaper service from the new entrants. If you are new in the market, get your clinic listed in SkinHelpDesk for FREE! (Uber of Cosmetic Services)
What is your opinion on the future of cosmetic dermatology in India and Middle East?
P.S.: DermNews Artifacta is a new fake news blog for dermatology. All names and descriptions of people in DermNews Artifacta are fictitious except for the DermSB members 😉 Hilarious satirical article contributions welcome. Read DermNews Artifacta.
Wish all readers a happy and prosperous new year 2016.
Latest posts by Bell Eapen
(see all)