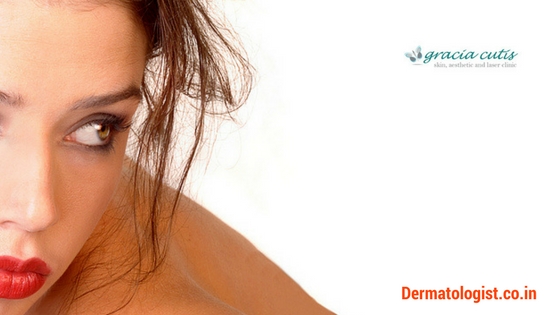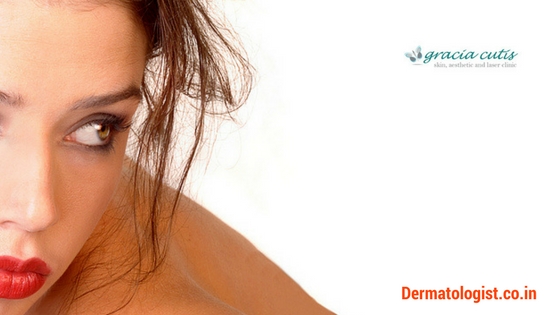 Hi, my near and dear friends. Days goes back to 2006. A young man in his 25, pass out of MBBS in 2005, preparing for almost a year to crack a Post Graduate seat was walking down the streets of Indiranagar, Bengaluru, Karnataka, India. Eyes full of dreams, mind little upset as he was not able to understand, how to organize his life, which way to go, having lots of patience yet losing the same because days are passing by, and his dreams of getting a PG seat in Dermatology is fading away…..fading away……why fading away?
A young doctor after passing MBBS spends years, sometimes even a decade to crack a Postgraduate seat and even after that he sometimes even cannot manage to get his subject of choice. Well, he was not ready for that. During his rotatory internship in 2005, he realized that somehow Dermatology was attracting him, but he was completely unaware as what of Dermatology is attracting him. Was it the visual diagnosis? was it the challenge behind the diagnosis? etc. etc. But one thing for sure he was really interested in doing the Electrocautery procedure for wart removal and was concerned with sub-derma diseases in patients especially acne, pigmentation, etc.
A post graduate student then, Dr. Kashinath Nayak, presently Associate Prof in Dermatology in a reputed Medical College in Mangalore, Karnataka, India used to observe him and one day called him and said, bro, you better take Dermatology especially Procedural Dermatology in future if you can. He was convinced, but still, he could not understand or rather define his liking towards this subject.
Well well..he was walking down Indiranagar. He saw an advertisement of a reputed chain of skin clinics for recruitment. He thought, well, let's try so that he can work, earn his livings at the same time and keep up the passion of Dermatology and continue preparing for Post Graduate exams. A week later he went for an interview, with the face full of beard, sunken eyes and probably was not smelling well. What would have happened, he got rejected….:-). THE FIRST STEP TOWARDS DERMATOLOGY LANDED UP IN FAILURE.
The story but continues. A year later in 2007, a Diploma seat in Dermatology just slipped away, and he could manage a seat in Psychiatry, of course, his favorite but never a choice. He thought ok, let's pursue. Probably that's his fate. Fortunately, unfortunately, the inpatient Derma ward was just beside Psychiatry, and he used to peep through daily and used to go back silently. He just could not take the fact that he was not able to pursue his passion. A year he struggled, and in 2008 ultimately he left Psychiatry…….
The story still continues…..in 2009 he eventually could manage an MD seat in Dermatology, five years after he passed MBBS. Accepted….still, he could pursue his subject. But his this decision was against all, even his parents. His parents only wanted a more stable and running subject than Dermatology. But his parents eventually supported him and said ok, but grip the subject rightfully Within a year by 2010-11, Dermatology eventually became a top subject to pursue bcoz of various reasons.
6 months after he commenced the subject, he realised that he is more interested towards the Cosmetic Dermatology subsubject of the speciality which deals with not only beauty related skin conditions but as how to keep a person's skin more bright, flawless, tight and glowing and the laser machines used to attract him in the Internet, but his Department only had an IPL device then……….his teachers, especially his guide was never happy with the fact that he likes Cosmetic Dermatology more than Clinical Dermatology, but his guide never discouraged him. He just told soon you finish your MD, try to learn Cosmetic Dermatology methodically and practice rightfully. Guru's words………
2013….Things have changed.
He is 33 now. He is married. Guru told to learn the correct. Parents said to grip the correct. The wife told don't worry; I am there. His conscience told learn rightfully and practice the same rightfully for correct and up-to-date treatment of his patients…He thought, ok let's try some fellowships abroad and then join an Indian Institute later, as ultimately he wanted to settle in India.
From 2013-2014, he traveled three corners of the world, Singapore; USA; Bangkok, commenced fellowships in Anti-aging management, Dermatologic Laser Surgery and came back in 2014. His exposure not only equipped him with the latest advances, techniques, and procedures in Cosmetic Dermatology & Laser Surgery but helped him to understand the aesthetic need of human race right from Caucasians till Indians.
Soon after returning he was lucky enough to get a job in a reputed chain of aesthetic clinics and got exposed to latest treatments, Aesthetic needs of the Indian subcontinent. Along with that he gradually gained experience in people management, process orientation, rightful sales process…….in a nutshell how to run an independent skin clinic along with his associates….
2015…. He is already 35…everything is fine running…, but how about coming back to his hometown……Kolkata, West Bengal, India. Yess he needs to. Parents are getting old, his wife jobless, there are other family responsibilities and Kolkata gradually gripping up towards Aesthetics values……He shifted to Kolkata. All new, all fresh…He left the city in 1999, 16 years back. But things were ok….he could manage his earnings, at the same time he got associated with reputed Institutes like Apollo, Wizderm, Institute of Allergy and Immunology.
2017…..He is 37. His wife 34. Kids….no. Settlement…..OK OK. Rightful practice…….yes sss. But I think with due respect to all clinics I am associated with, having a unit of own is the dream of every doctor. It's not easy. Investments towards clinic development, procuring latest state of the art devices, maintaining a handful of well-trained staffs like your family, Government multidoor permissions, reaching to the correct patients with genuine need through expensive advertising, earn your right wage….mmmm mm. But anyhow you plan to start one day, someday…….
Well, he is but me…..:-).
Probably the life stories of my colleagues, friends, and family are even tougher….But presently, I am trying to present my side of the story with due respect to all.
It took me ten years to rightly learn the if and buts of Cosmetic Dermatology…..my passion, my meditation, my life but at the same time practice it rightfully.
With utter humbleness here we, Gracia Cutis family presents 'gracia cutis', Skin, Aesthetic & Laser Clinic in Kolkata, West Bengal, India.
Very soon we will be operational
We need loads and loads of good wishes……………….
We will keep you updated about the proceedings
Dr. Rajib Roy, MD,
Gracia Cutis Clinic.
Latest posts by Guest Author
(see all)