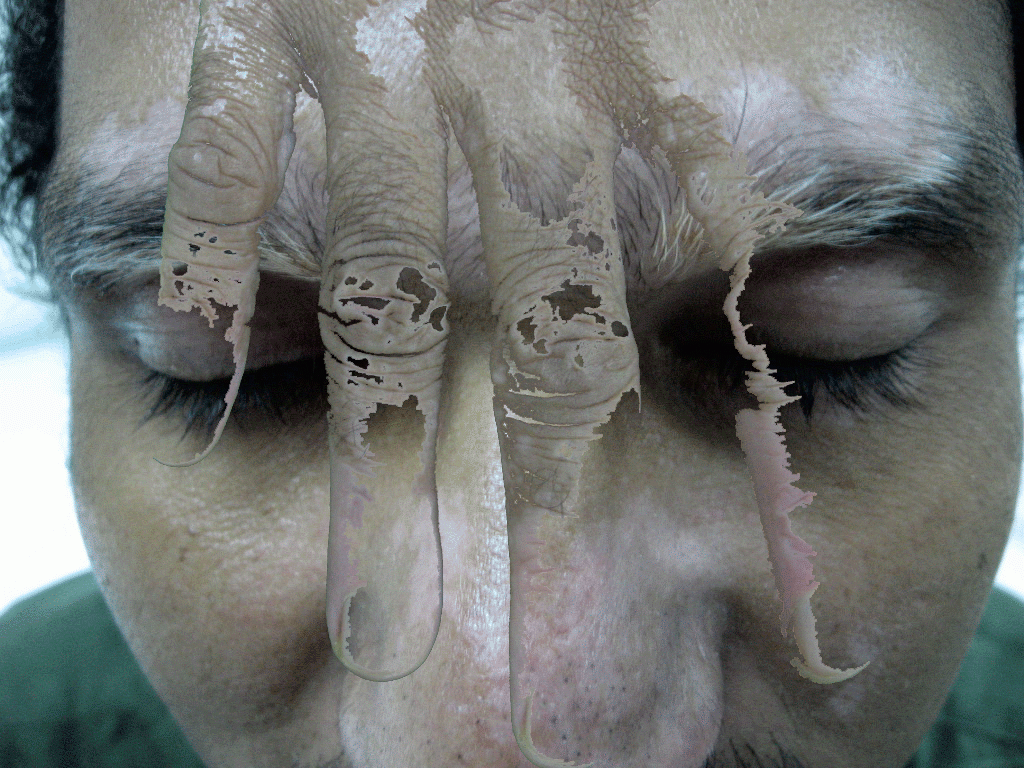 Have you ever wondered why you have to wait for a dermatology appointment to show a small rash or skin lesion on your body and get the appropriate treatment when you have all the latest technology to acquire, store and transmit high quality digital images? In some cases, the rash may have subsided by the time you get your dermatologist's appointment. Often times, your GP may not be able to help you since they don't get specific training in dermatology.  Teledermatology may be just the right solution to increase access to highly qualified skin specialists.
There are two different models in teledermatology. Store and Forward (SAF) model and Real Time (RT) interactive model. A combination of both models also exist. SAF model is more popular as it is easy to implement and less expensive. It involves acquiring the digital image of the lesion and forwarding it to the data storage unit of the consultant along with relevant medical details. Though It can even be sent as an email attachment, it is not preferred because of the associated data security concerns as discussed below. In RT model the consultant interacts with the patient via live videoconferencing. It requires more sophisticated and expensive equipment and both participants should be available at the same time. But the accuracy of diagnosis may be marginally better with RT model compared to SAF model. Teledermatology can also be used for specialist referral when the general practitioner seeks a second opinion from a specialist and in medical education. The other areas where teledermatology can be effectively used include providing expert follow-up care for patients with chronic skin diseases and prioritising patients for urgent care when there is a long wait time.
Since Teledermatology systems are based on internet and web based technologies there is a real risk of corrupting, losing or exposing patient's crucial and often confidential data due to threats from hackers and computer viruses. Confidential data may also be sold by practitioners to third parties for various reasons. Hence it is important to strictly enforce a code of ethics as far as handling of confidential data is concerned. All data and images included in a teledermatology encounter should be treated as a medical record and should be preserved for a considerable period of time. This applies even if teledermatology is practiced through emails. Though some prefer anonymous transfer of teledermatology data, this is not practical in RT model. Anonymous consultations could also have medico legal implications.
Capturing the digital image is the most crucial step in teledermatology. It can be done by a general practitioner, nurse or the patient himself. Easy availability of sensitive digital cameras have made this step relatively easy. Adequate images of all relevant sites should be included. Exact size and location should be mentioned along with a detailed history of illness. It is difficult to capture details of lesions on hairy areas, rash on darker skin and lesions in children.
With the advancement of mobile technology and increasing sophistication of cameras embedded in these devices, mobile phones and PDAs are being increasingly used for the capture and transmission of teledermatology images. These devices can be used even in areas where internet access is not available. Since these devices are widely adopted mobile teledermatology allow better accessibility.
Evaluation of skin cancers is a controversial aspect of teledermatology because of the risk of false negatives though teledermoscopy has considerably reduced this risk. Dermatologists use a tool called a dermatoscope for direct microscopic examination of certain skin lesion especially suspected cancers. In teledermoscopy the magnified images from the dermatoscope is photographed and sent for evaluation. Even images of histopathological sections can be sent for opinion. This process is called teledermatopathology. Though face-to-face consultations are still preferred in cosmetic dermatology, the technology can be used for evaluation and follow-up.
[sociallocker id="771″]Teledermatology allows service providers to have greater versatility, flexibility with respect to timings and wider geographic range. Many studies have shown comparable results for teledermatology with face-to-face consultation. With wider acceptance of this technology,  accessibility to quality dermatology health-care could vastly improve. [The author acknowledges Dr Rajnish Gupta MD., PhD., Co-Founder, Direct Dermatology for his helpful suggestions] [/sociallocker]
Latest posts by Bell Eapen
(see all)