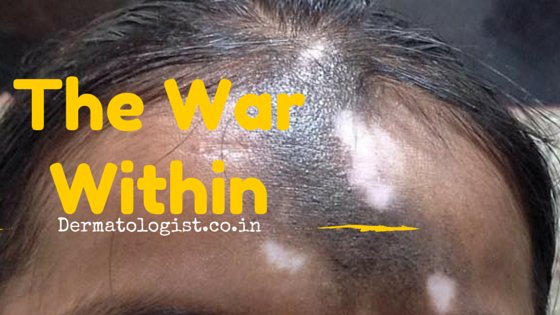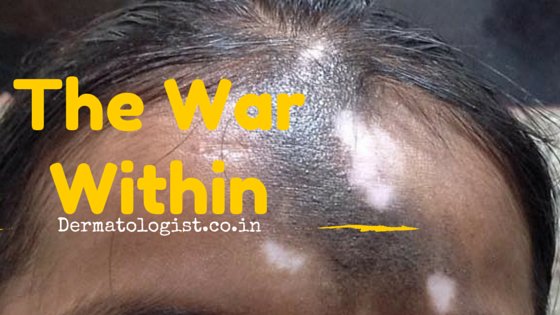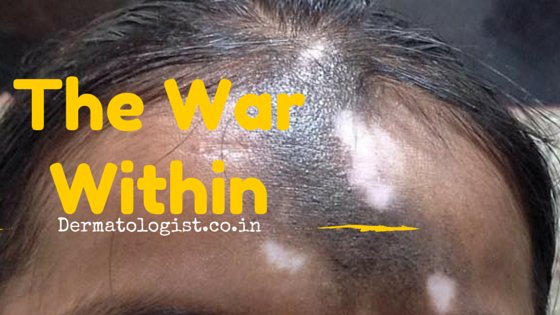 I am sharing my peculiar clinical dilemma with my dermatologist friends. Nevus cells in this congenital melanocytic nevus are being eaten up by acute onset vitiligo patch around it- halo nevus. Treating such a melanocytic nevus is always a challenging task and requires tissue expander or advancement flaps. Eventual aesthetic outcome of such a surgery is never satisfactory.
Should we:
1. Accept the opportunity and allow the vitiligo autoimmunity to eat up nevus completely and once the autoimmunity finishes the job of clearing the nevus, treat vitiligo?
OR
2. Treat vitiligo early by aggressive immunosuppression and check its spread? (She has developed vitiligo at other sites as well)
This peculiar situation also gives me an idea whether allogenic cultured cytotoxic T lymphocytes (which have activity against melanocytes) from vitiligo patients can be locally injected in such large nevi as well as the killer tumour, melanoma to treat them?
Latest posts by Guest Author
(see all)